Welding Machine ARC 400 G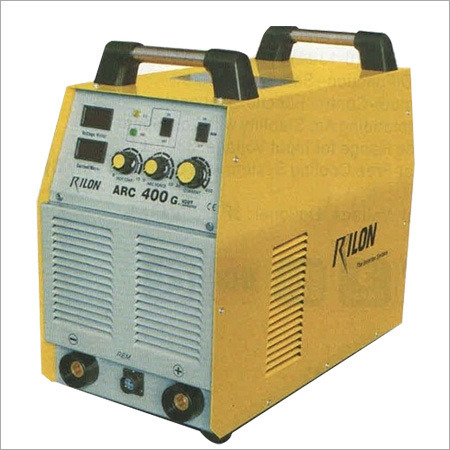 Welding Machine ARC 400 G
Product Description
Specification :
Features : 1. Arc-Force for Anti-Sticking. 2. Hot-Start (0-130A) to Start the Welding Arc Smoothly. 3. VRD Function ---Safe for Welders. 4. Remote-Control Function Optional. 5. Wide Range for Input Voltage: 380V 15%. 6. Dust-Free Cooling System with Upgraded Duty Cycle. 7. With Advanced Single IGBT Technology.
Applications: Education Maintenance, Repair Fabrication Ship Building! Installation Construction Pipe Foundries
A
e 101 380V15% 3P IIV 0. 93 ... npu FrI quency 50/60 ProteLtiouP Class I IP21 AIN 27.6A Weight ii 22kg aP1 Input Power 18.2KVA Electrode Di meter 1. 6-5. 0mm I rr 12 C uen t range 40-400A gli 515x 262X468 (mm) V 0 68V DUTY C YCLE 60% Mill 85% ...
500A+50mm2x3m N-52.DO5A-500370A0
500A+50mm2x3m N-52-HO5B-500370A0
Contact Us
21-C, B.R.B. Basu Road, Kolkata, West Bengal, 700001, India
Phone :+918045804466